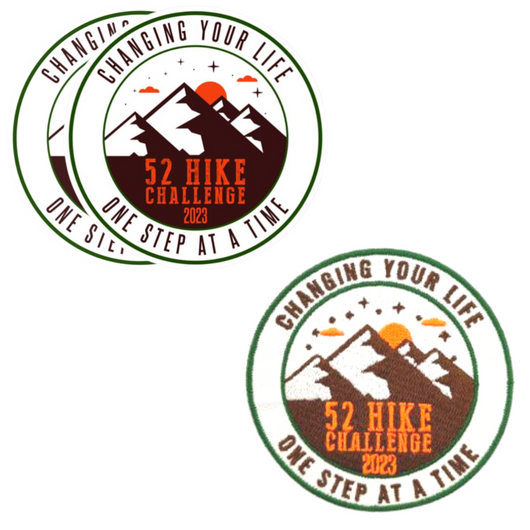 52 Hike Challenge 2023 Stickers + Patch Bundle
Regular price $0.00 $15.99 Sale
LIMITED EDITION! 52 HIKE CHALLENGE 2023 PATCH + STICKERS
This package gets you a bundle of the 
2023 Limited Edition logo
patch and 2 stickers. You can represent your commitment year on the trails and more! 
(2) 52 Hike Challenge Large 3-inch 2023 Limited Edition

 Stickers

 
52 Hike Challenge 3-inch 2023 Limited Edition Patch - stitch or iron on.


Item colors and stitching may differ slightly from photo on screen. 
 Limited Quantities available. 
Put these stickers and your patch where you want to remind yourself of your commitment. You can also give them to friends, add stickers to your journal, etc. We hope that when you finish your challenge, it will be a reminder of your accomplishment and a symbol of your year-long journey!