We have 2 events in June: 
Intro To Backpacking
Tuesday,  June 28 2022, 6:00 PM PDT
Facebook Live and Zoom
Join the 52 Hike Challenge Founders for a discussion on everything you need to know to get started backpacking. This event is brought to you by REI, Oboz and Tecnu the official 2022 52 Hike Challenge sponsors.
Phillip was overweight and unhappy; to make a positive lifestyle change he took to the trails to get in shape, eventually losing and keeping off the weight by progressing his hiking capabilities. He has been an avid hiker and mountaineer over the past 15+ years and brings you his expertise and wisdom as you begin backpacking.
After going through a difficult time in her life, Karla was inspired by Phillip to begin her own hiking journey; challenging herself to a hike per week as a means to get in shape. Once her challenge was complete, Karla couldn't believe the positive impact that the outdoors had on her life. She will give you her perspective on backpacking as a woman and has backpacked the John Muir Trail.
What you'll learn:
-Planning your trip
-Gear you need
-Tips for an enjoyable experience and more
Come ready to ask questions and learn about other ways to get inspired to backpack.
 Register for meeting details here!
On the day of the event, 100 participants may join us via zoom on a first-come basis. For those who are unable to secure a Zoom spot we will live stream to Facebook (https://www.facebook.com/52hikechallenge) at 6:00 pm PDT! If you do not see the live stream on our profile, please try refreshing your browser.
See you then!
----------------------------------------------------------------------------------------------------------
OHIO 52 Hike Challenge: Shawnee Lookout Trail Days
Sat, June 4 2022, 9:00 AM EDT
Shawnee Lookout
2008 Lawrenceburg North Bend, OH 45052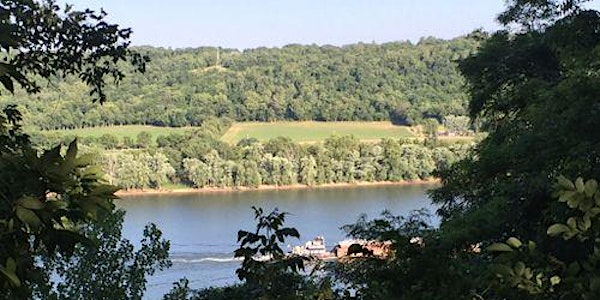 3.3 Miles of 2 trails combined:
The Blue Jacket and Little Turtle trails at Shawnee Lookout Park
Join Ohio 52 Hike Challenge on this gorgeous 3.3 miles of two combined trails at Shawnee Lookout. This event is in honor of Trail Days! We will meet near the trail head at the parking by Blue Jacket for introductions and giveaways.
Skill level is intermediate with an elevation gain of 147ft on the Blue Jacket trail and 154 ft on the Little Turtle trail. The trailheads are located across from each other. Be sure to wear adequate clothing and sunscreen and bring water, along with snacks and electrolytes. As always, please pack your 10 essentials for safety reasons!